The #1 Bariatric Surgery Software Platform
Robust Mobile App for Patients + HIPAA Compliant Provider Dashboard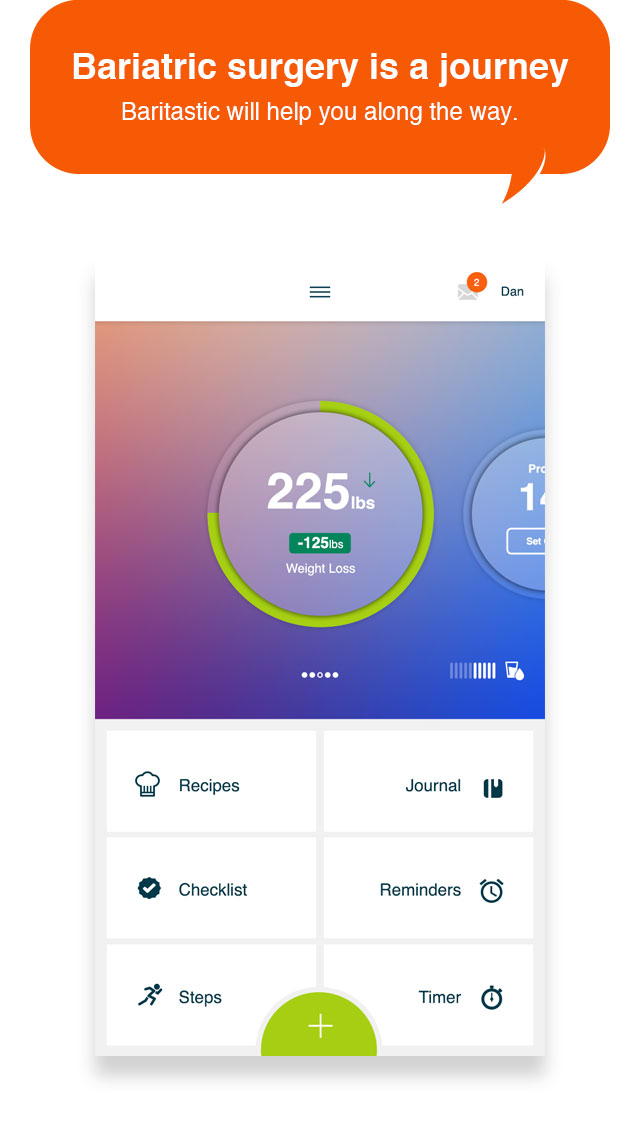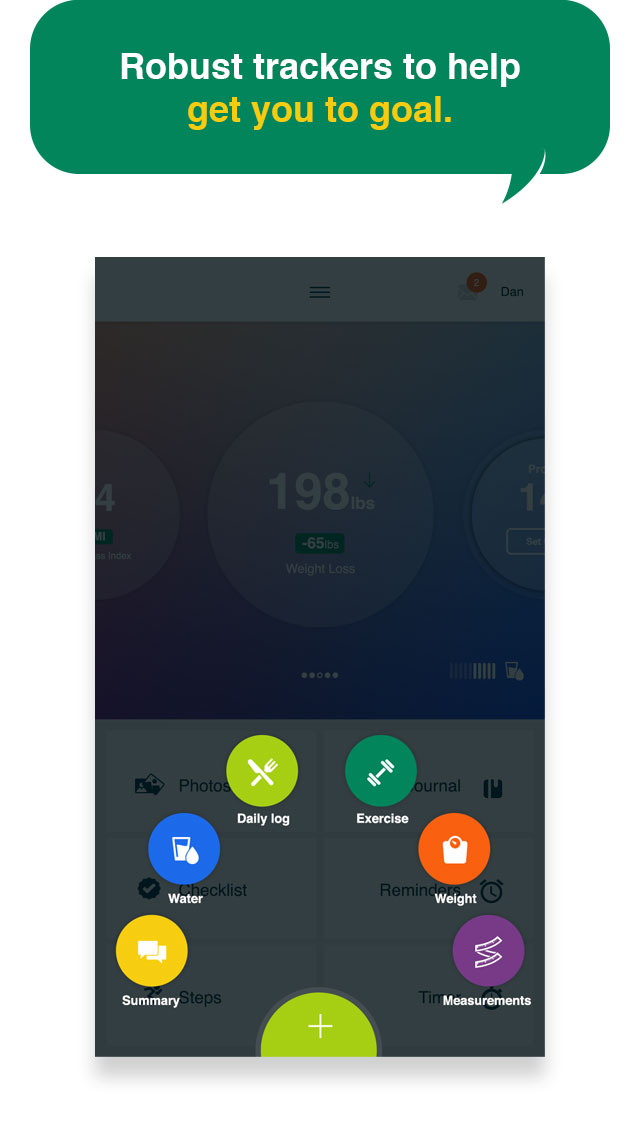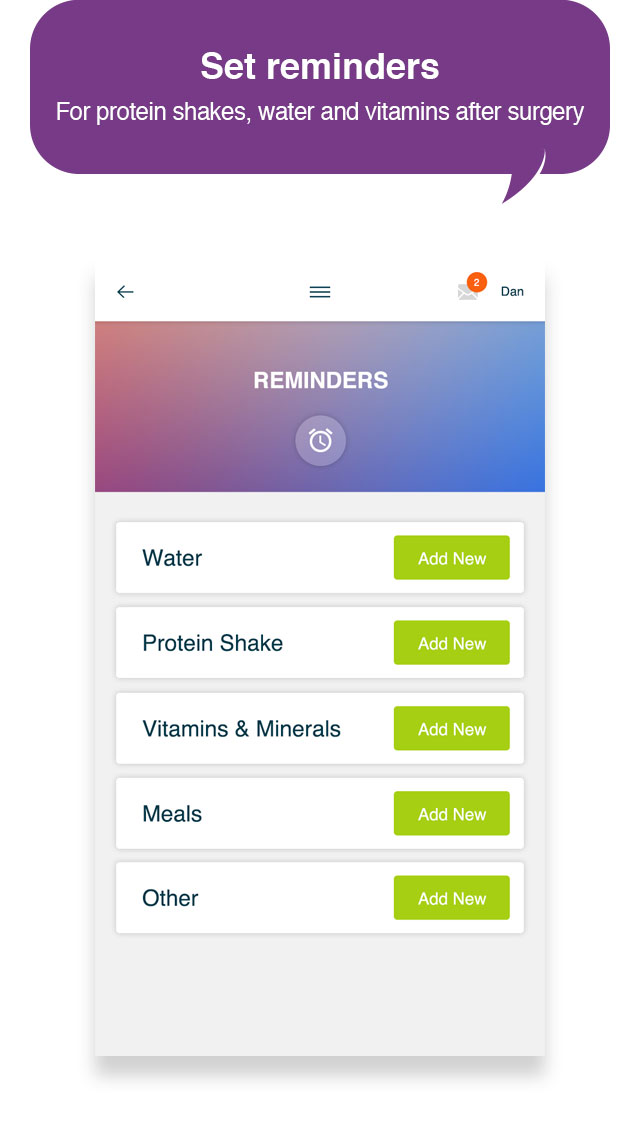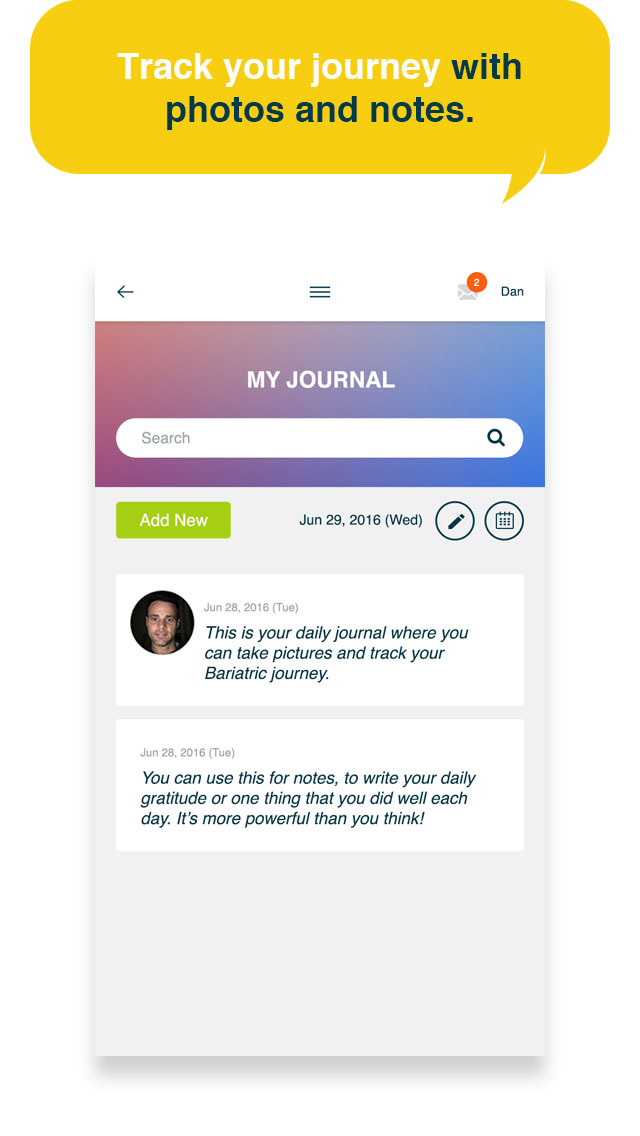 More Than Nutrition and Weight Tracking
Track inches lost.
Setup daily reminders for water, protein shakes, vitamins and supplements.
Take photos and create a photo timeline.
Track hunger, happiness and even bowel movements.
Integrate with major wearable devices to track steps.
Access bariatric friendly recipes.
Track your body mass index (BMI).
Count down to surgery and track days since surgery.
Seminar to surgery checklist to stay on track and get approved.
Bariatric timer that separates food and water.
A bite timer that helps you slow down while eating.
The best bariatric resources to stay supported and educated.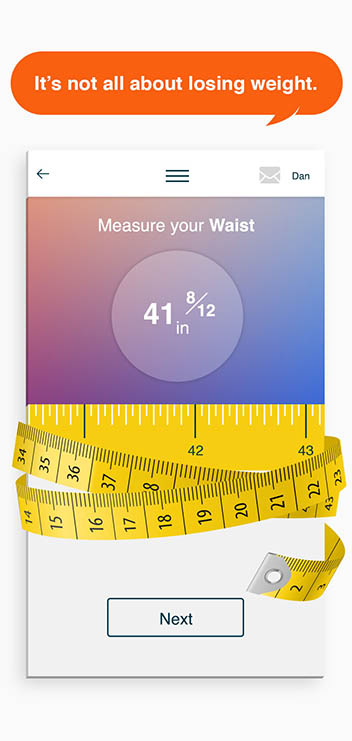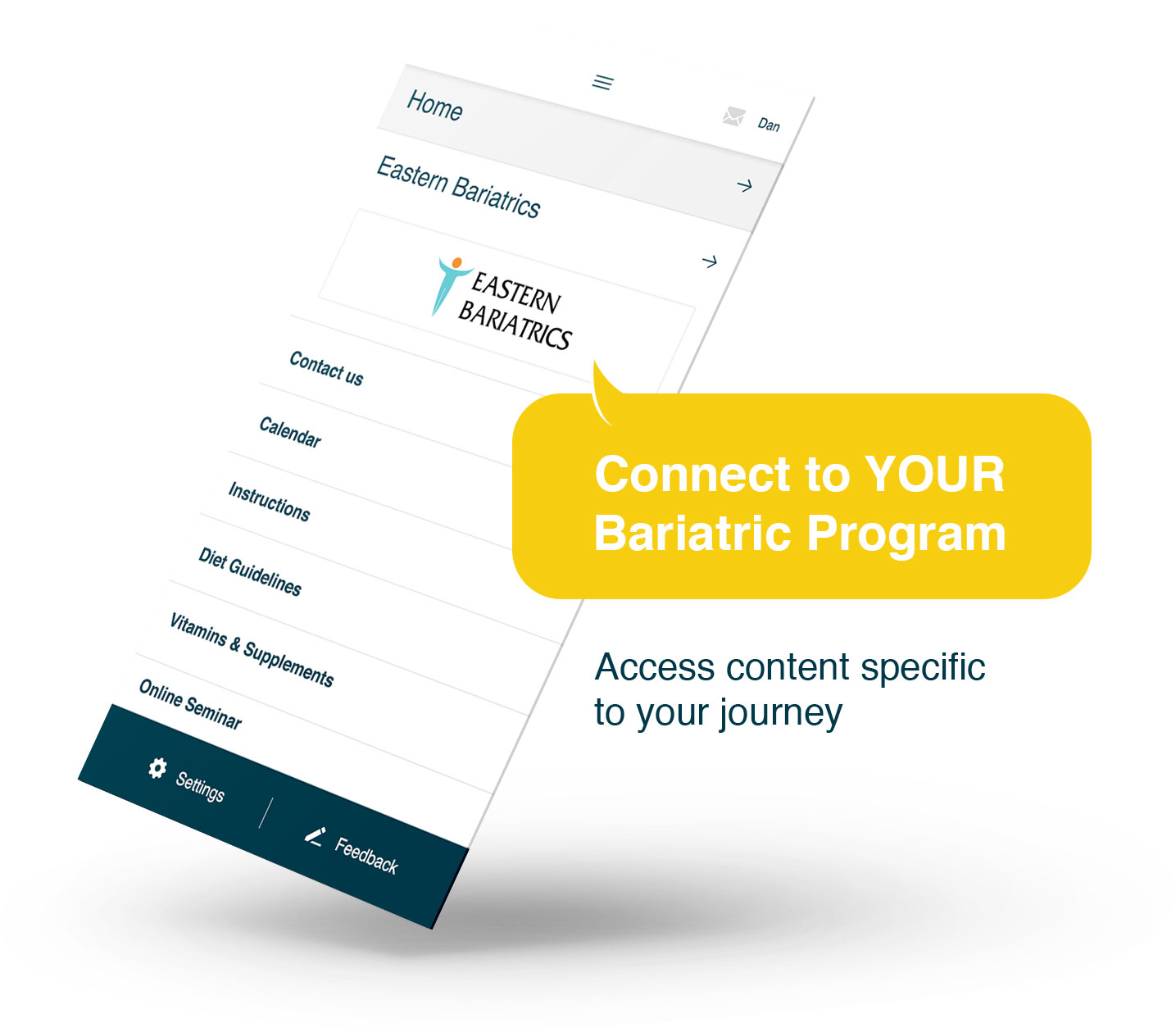 Connect to Your Bariatric Program
Access your Bariatric Program's:
Diet guidelines
Discharge instructions
Patient portal
Education modules
Videos
Vitamin & supplement guidelines
Success stories
Support services
Calendar of events with automatic reminders 24 hours in advance
Key contacts to get questions answered quickly
Monitoring & Compliance
Once connected, your bariatric program can:
Monitor your progress.
Create amazing reports that detail your nutrition, exercise and more.
Set up automatic reminders.
Create your seminar to surgery checklist.
Send messages to keep you on track.
Review your food journals, exercise data, your progress towards surgery.
Alert you to support group cancellations.
Remind you of key milestones.
Be alerted when you don't meet your water goals and/or stop logging food.
Be alerted when you gain weight and proactively reach out to help.
Be alerted when you check off items on your checklist to get to surgery.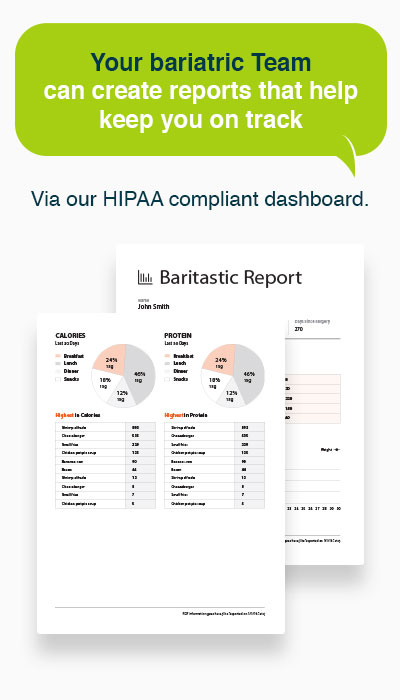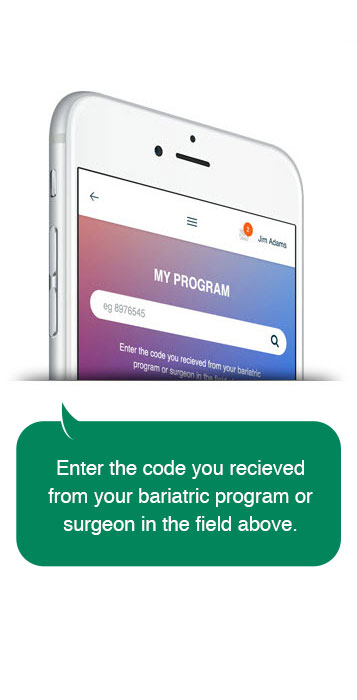 Don't Have A Code to Connect?
---
Ask your bariatric program for a code to connect to Baritastic.
You can still track everything using the Baritastic app without being connected. It's just a little more awesome when connected.
Patients connected to their clinic:
Stay more engaged with reminders from your bariatric program to keep them on track all the way to year 3 post-op.
Stay better educated with easy to access content from your bariatric program that is categorized  so they can find exactly what they need whatever stage they're in.
Have customized checklists showing their specific insurance requirements in their app. This means they don't have to call the clinic as much and the team can monitor patient progress via their HIPAA compliant provider dashboard.
Stay more compliant. Patients who know Baritastic is a required part of the program are more likely to create habits of tracking nutrition. Studies show that patients who track their food intake lose more weight after bariatric surgery.*
Know they have chosen a bariatric program with the tools and resources for their success.
I'm a Provider and Want a Code
---